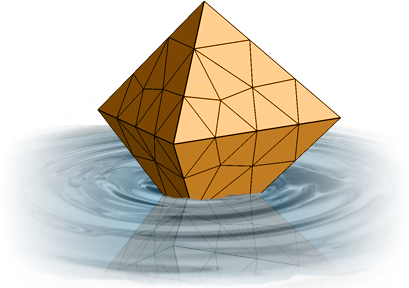 01 July 2011
Introduction
Convmesh is a C++ mesh files converter managing msh format (see
Gmsh
), mel format (see
Melina
), amdba format and vtk format (see
ParaView
) for 1D, 2D and 3D meshes.
Convmesh is developped by
Éric Lunéville
and
Nicolas Kielbasiewicz
,
UMA
/
POems
,
ENSTA
-
ParisTech
It takes in input a finite element mesh file (msh or mel format) and gives in output one of the four mesh files.
Moreover, when you create a mel mesh file, you can apply some transformations such as cracking a domain.
User Guide
Convmesh french user guide is available here in
PDF
or
HTML
.
Download
You can download older versions of Convmesh here :
Update history is available
here