Reconstruction of a teapot

Authors: F. Collino, M. Fares, H. Haddar

We used the Linear Sampling Method to reconstruct a teapot from the knowledge of the RCS associated to incident plane waves at a fixed frequency. The RCS's are computed using the CERFACS code based on integral equations (the computed values are then corrupted by 1% random noise).
We are very greateful to the help of Patrick Laug (project gamma at INRIA) who kindly furnished the mesh of the teapot that has been used to generate the synthetic data.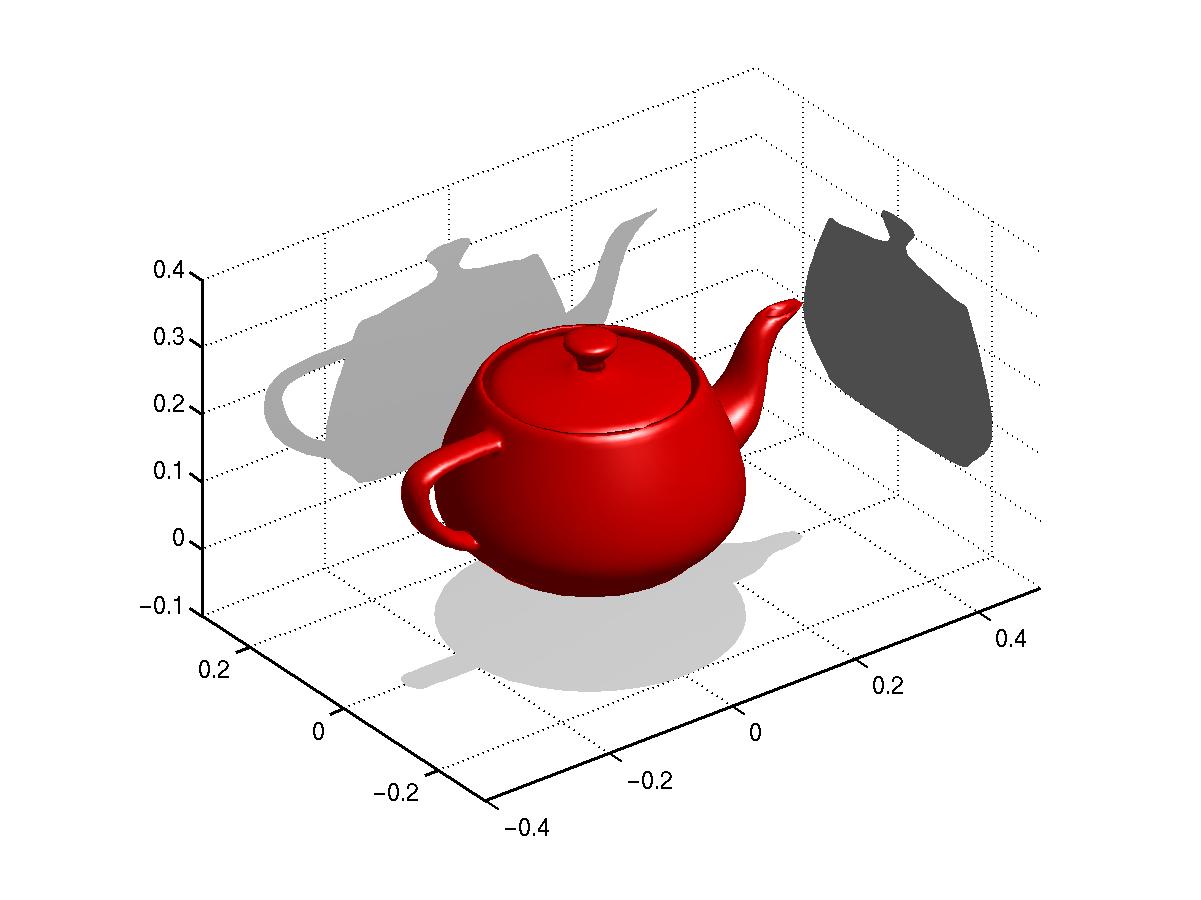 Exact geometry

The following are Full Aperture Reconstructions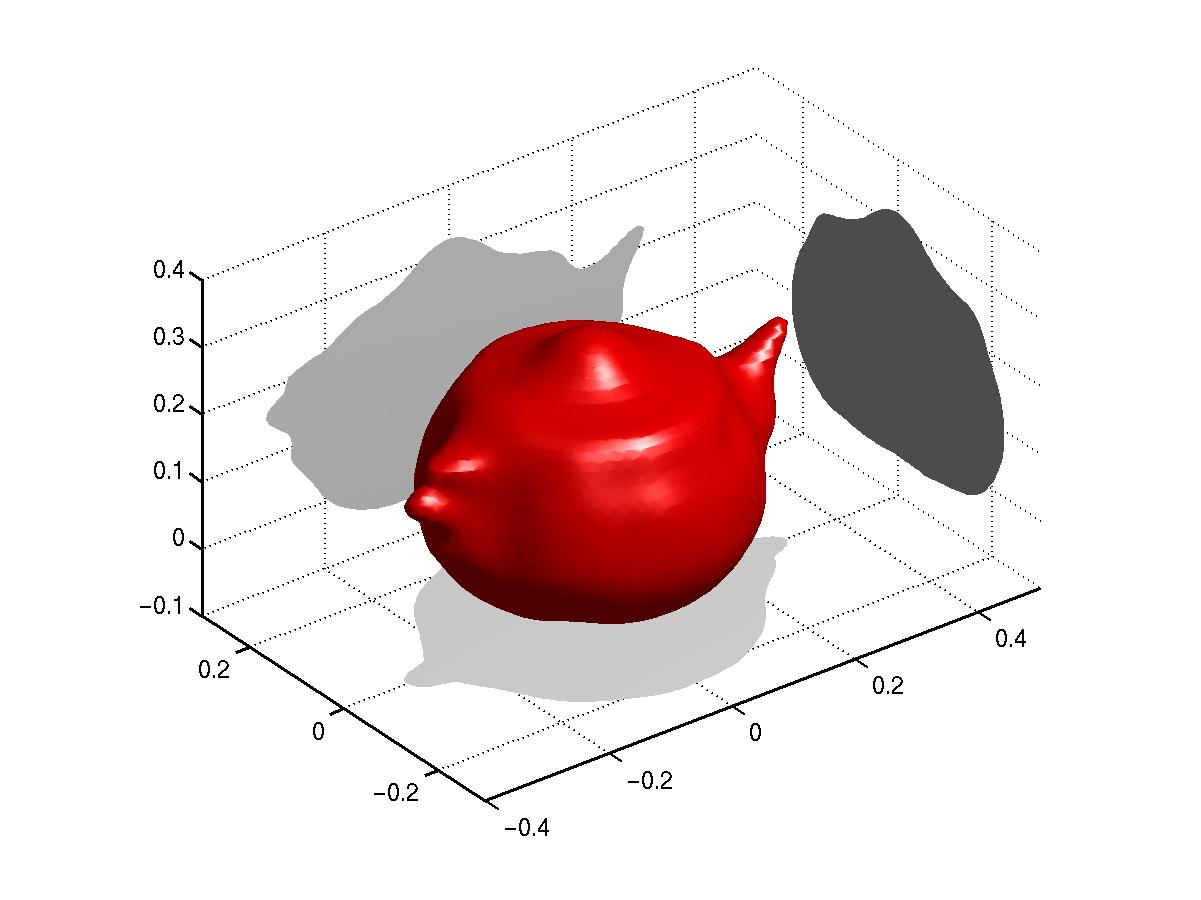 Reconsctructed geometry using a wavelength = 0.224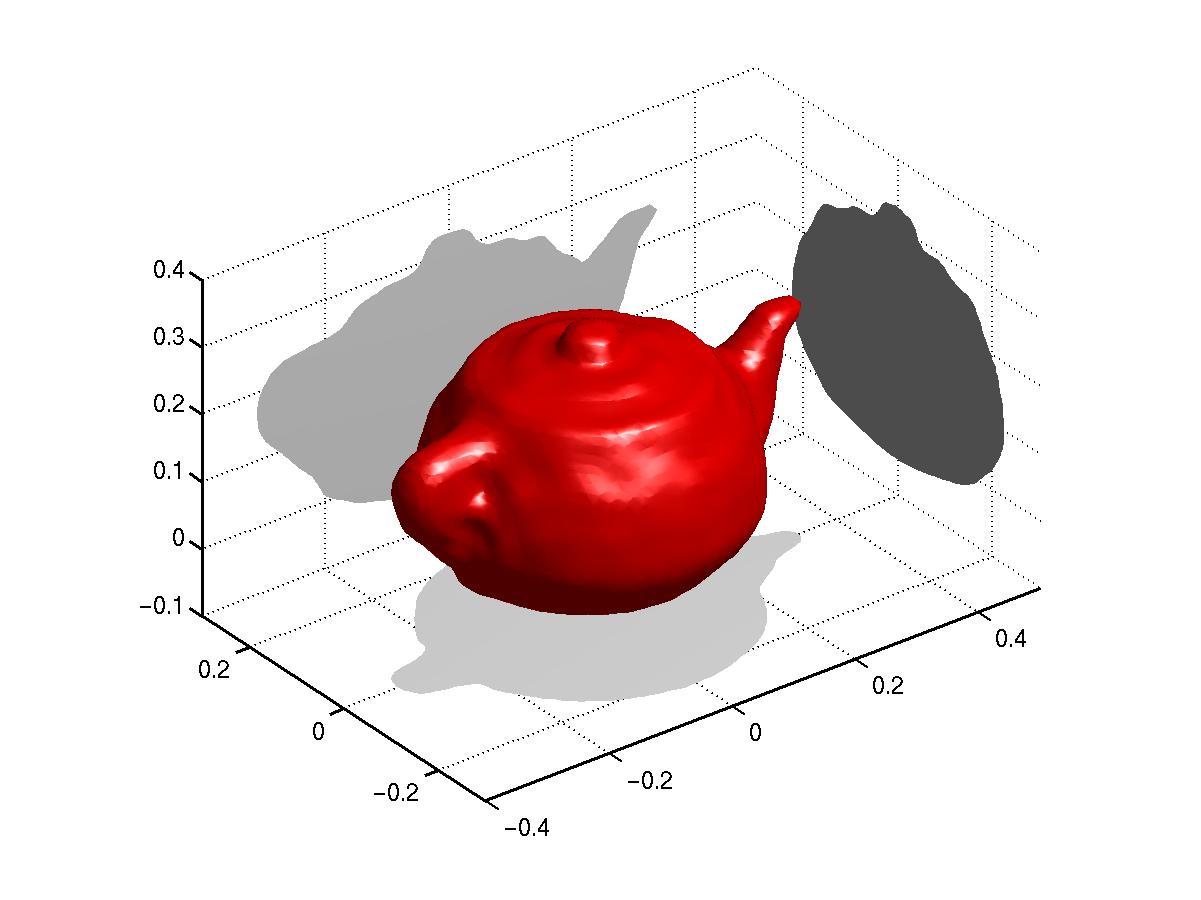 Reconsctructed geometry using a wavelength = 0.112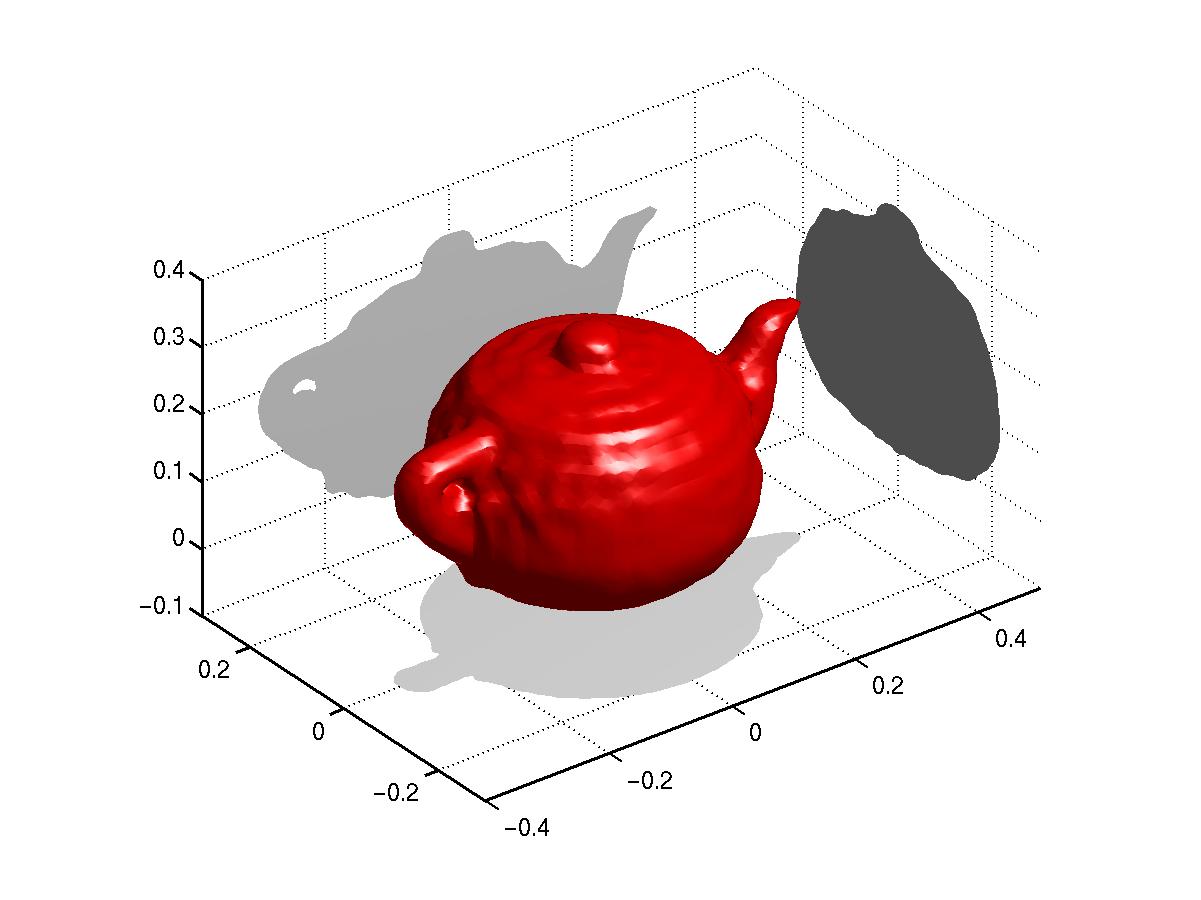 Reconsctructed geometry using a wavelength = 0.075